Because We Care, We'll Pick It Up Anywhere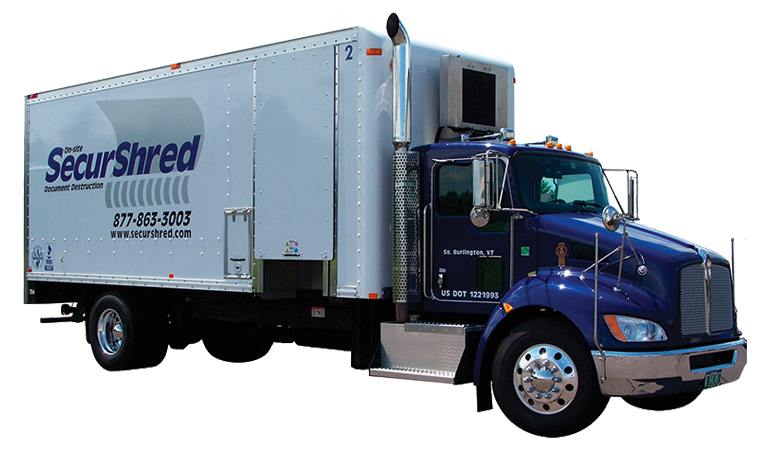 When it's time for the destruction of documents, trust SecurShred. The first AAA NAID Certified destruction company in Vermont for mobile and plant based destruction of paper records. We also securely and safely destroy and recycle computer electronics for commercial businesses and consumers on a regular basis.
We collect E-waste and E-cycle goods throughout our service territory. Simple for you, better for our environment. We securely destroy electronic storage media such as hard drives, solid state drives, backup tapes and responsibly recycle computers and other electronic hardware such as desktops, laptops, servers, monitors, printers, etc.
"BlueCross BlueShield of Vermont was concerned about the security of our used hard drives. We had SecurShred bring their HD Hammer to our warehouse and destroy of all of our hard drives within minutes. That was money saved when compared to the hours it could have taken to reformat and remove sensitive information! Plus, they took several old monitors and CPUs. We had confidence that all material was properly disposed of at a U.S. EPA approved facility. We were very impressed with SecurShred's E-cycle services."
Lester Toby
BlueCross BlueShield of Vermont