SecurShred safely and securely destroys and recycles computer hardware
SecurShred, not only destroys the hard drives and solid state drives inside of computers, but also recycles computer equipment such as desktops, laptops, servers, printers, monitors, battery backups, wires, keyboards, etc.
SecurShred will pick-up computer electronics for recycling throughout our service territory.
Most states have laws against the landfilling of computer equipment by residents and businesses. Landfilling this equipment is not only illegal, but is harmfull to the environment.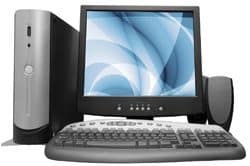 NAID Certified for hard drive and solid state drive destruction
SecurShred will inspect all computer hardware for electronic storage media such as hard drives, solid state drives, flash drives, thumb drives, etc.  Our secure electronics destruction and recycling service will ensure that all information is destroyed prior to the recycling of the hardware.  
The National Associaton for Information Destruction (NAID) has certified SecurShred for mobile (on-site) and plant-based (off-site) destruction of hard drives, solid state drives, and non-paper media.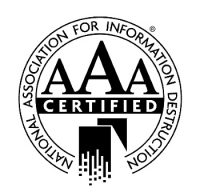 Securshred Computer Recycling