AAA Certification for
Mobile & Plant-Based Operation
SecurShred has been awarded the AAA certification for Mobile and Plant-Based operation by the National Association of Information Destruction (NAID). Document shredding is performed On-Site by our security professionals with our mobile shredding trucks. The shredding process can be monitored by the customer through a video surveillance system. All shredded paper media is then taken away and recycled.
SecurShred has written policies and procedures for drivers and destruction processing employees.
Shredding professionals display picture ID badges at all times while on duty.
While at customer's location, drivers and other employees of SecurShred must wear a specific uniform to improve recognition by customers.
Materials are always attended by a company employee or physically secured from unauthorized access while in the custody of SecurShred before they are destroyed.
All materials are securely contained during transfer from customers' custody to transportation vehicle to prevent loss from wind or other atmospheric conditions.
Paper media is destroyed by Pierce & Tear shredding equipment that produces paper sizes no larger than 3/4″ wide by 2.5″ long.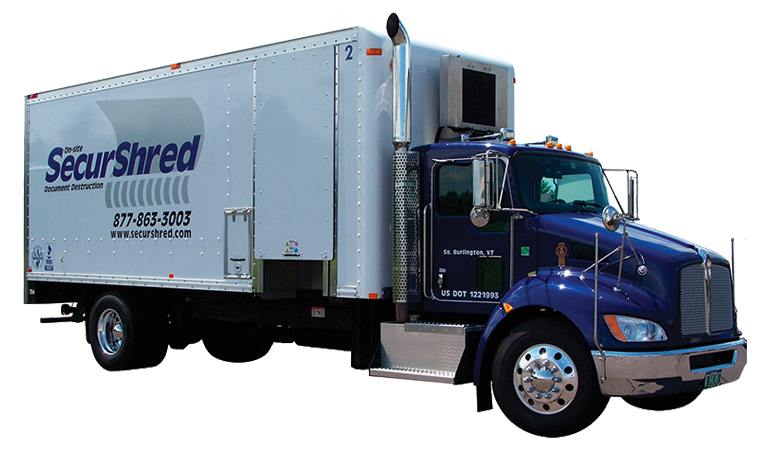 The first AAA NAID Certified destruction company in Vermont for mobile 
and plant based destruction of paper documents and hard drives.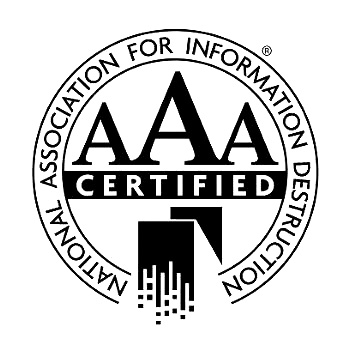 Certified security means a reduced risk of information leaks from your business. The National Association for Information Destruction (NAID) is the only recognized certifying organization for the information destruction industry. NAID regularly and randomly audits our facilities and processes, delivering peace of mind for you that we handle your information securely. SecurShred complies with the NAID Certification Program standards for secure destruction processes including operational security, employee hiring and screening, equipment, policies and procedures, responsible disposal and insurance. SecurShred is insured and bonded in the unlikely event of any security breach. An information destruction industry specific Errors and Omissions policy additionally insures against shredding related activity security breaches.