Information Security & Destruction:
Your Responsibility, Our Job
Now, more than ever before, large and small companies alike are outsourcing more of their non-core business.  For that matter, companies are even outsourcing their core business these days.  So, every company, large or small, needs to consider the inherent risks when entering into a business relationship with a third party.
Outsourcing business services to companies that will have access to your company's and/or your clients confidential information should be taken very seriously.  Let's face it, besides your people, expertise and assets, your information is what makes your company unique.  Now, another company will have access to that information.  Have you thought about your company and how information is handled?
The Information Age has changed how every business does business. New technology and standards protect the security and confidentially of consumer records. Information destruction is required by several federal and state laws, including: Gramm-Leach-Bliley Act, Health Insurance Portability and Accountability Act (HIPAA), Sarbanes-Oxley, Fair and Accurate Credit Transactions Act (FACTA), Vermont's Protection of Personal Information Law and others.
Do you know where your sensitive information is going? Legal documents, payroll records, medical files – every business generates sensitive data in paper and electronic form. Shredding documents internally leaves vital information in the hands of employees, putting them and your business at risk for a breach of information security. Trash haulers and recyclers may leave your confidential information in whole form, accessible and at risk for an indefinite amount of time prior to destruction, recycling or landfilling.

Established in 2000 with experience and security you can trust, SecurShred is your lock tight, drop and destroy solution. It's our job to assure that your sensitive information is never accessible again.
SecurShred places locked executive consoles or totes in your workplace. With our on site shredding process, we assure security, privacy and a chain of custody for your documents that remains unbroken.
You choose the convenient pick up schedule that meets your needs and certified, bonded security professionals routinely remove the contents and immediately shred them on site.
Each visit is completed with a Certificate of Destruction, peace of mind that your documents are disposed of properly.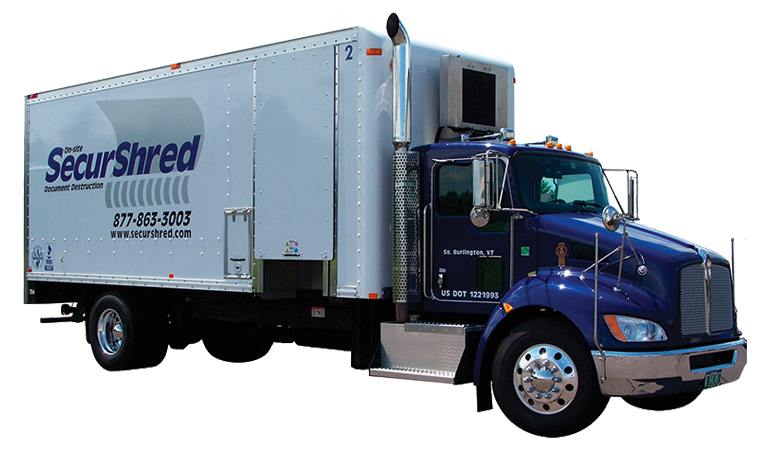 The first AAA NAID Certified destruction company in Vermont for mobile 
and plant based destruction of paper documents and hard drives.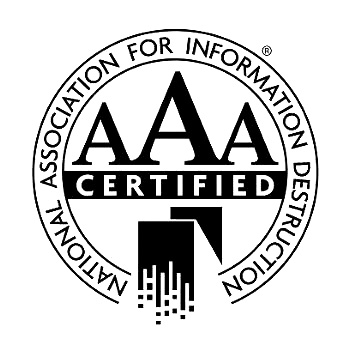 Certified security means a reduced risk of information leaks from your business. The National Association for Information Destruction (NAID) is the only recognized certifying organization for the information destruction industry. NAID regularly and randomly audits our facilities and processes, delivering peace of mind for you that we handle your information securely. SecurShred complies with the NAID Certification Program standards for secure destruction processes including operational security, employee hiring and screening, equipment, policies and procedures, responsible disposal and insurance. SecurShred is insured and bonded in the unlikely event of any security breach. An information destruction industry specific Errors and Omissions policy additionally insures against shredding related activity security breaches.