From Burlington Vermont, Ken is a life long Red Sox fan and is anticipating a Sox win in the next World Series. 2016 Fantasy Football Champion!

From "title town" / Green Bay, Wisconsin, Eric does in fact own a "Cheese Head" and actually has been known to wear it. 2010 and 2015 Fantasy Football Champion!

SecurShred Associate since 2004, From Manchester, New Hampshire. Though he wasn't an inmate, he actually swam across the bay from Alcatraz and survived to tell the story. 2011 Fantasy Football Champion.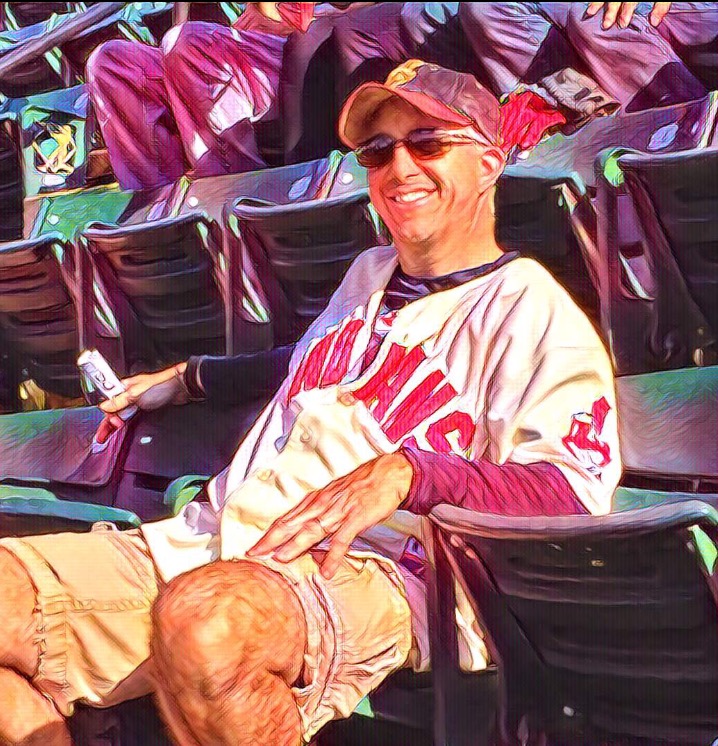 SecurShred Associate since 2007, "Padre" (perhaps the biggest Cleveland Indians fan in the State) prays that he will witness The Tribe win a World Series. Soon! 2012 and 2014 Fantasy Football Champion!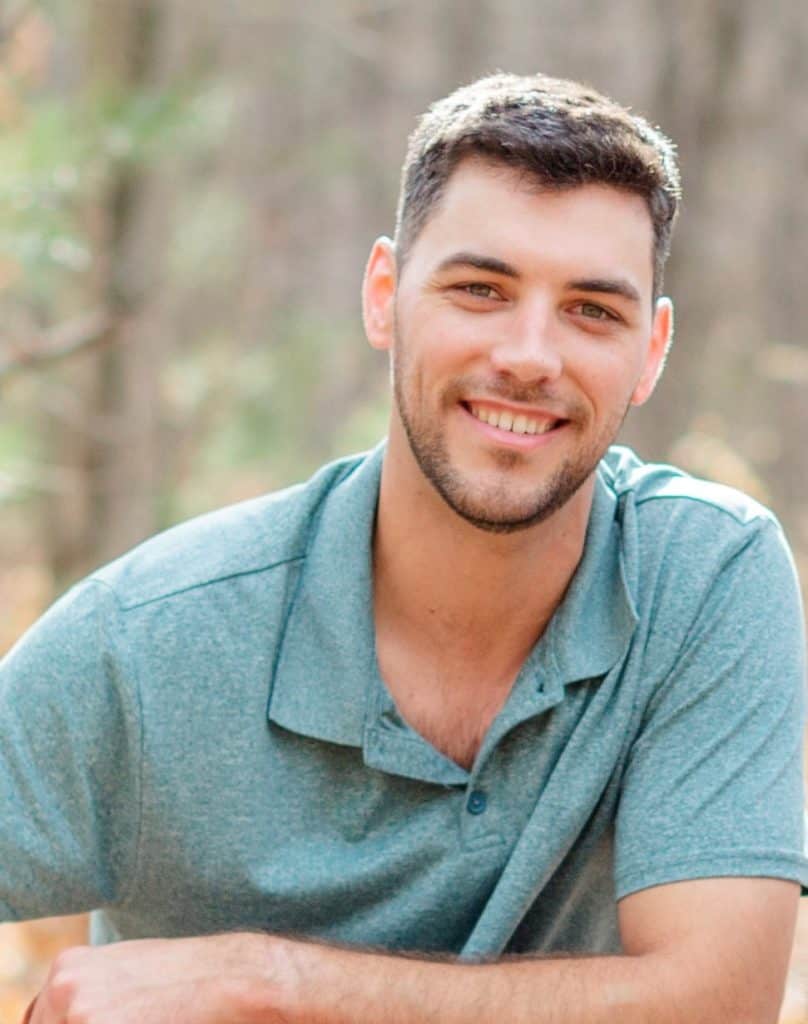 SecurShred Associate since 2012, He has held almost every possible position at the Company, and worked his way up to Operations Manager. When not at SecurShred, Jason is probably playing softball, basketball, or golf.
SecurShred Associate since 2016, Susan enjoys working with the SecurShred team. She is an avid baseball fan. Her favorite coach is her husband and her favorite players are her two sons.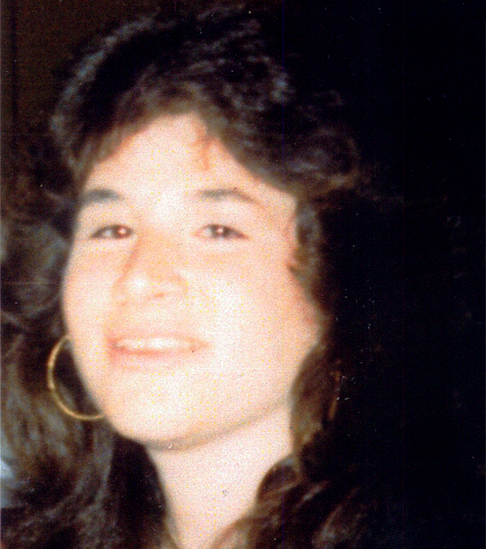 SecurShred Associate since 2008, A lifetime Burlington resident, Jackie is the proud mother of not only her own son but the many associates here at SecurShred. Not only making sure the books are in the black but taking care of all associates with cakes on Birthday's, special goodies on Monday, the thoughtfulness never ends.

Fleet & Facilities Manager
SecurShred Associate since 2008, James is mechanically inclined, equipment and operations technician haling from Vermont. He is well-versed in all SecurShred facilities aspects and enjoys outdoor activities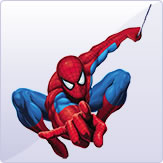 Devon, SecurShred associate since 2019. 30 Year Old, Burlington Native. Dudley is a talented street artist whose artwork can be found on display at local bars & breweries or in the concrete jungle of Burlington/Winooski. Part of the team Subaru WRX and avid billiards player, Dudley is always on the go!

Security Professional/Customer Service
SecurShred Associate since 2001, Born and bred in Vermont, Jim has been with Securshred since the beginning. He is the original destructor. Nowadays you might see him talking with customers and estimating jobs, but he'll still jump in the trucks when needed. With two grandkids and a couple of rescued dogs his weekends are quite full.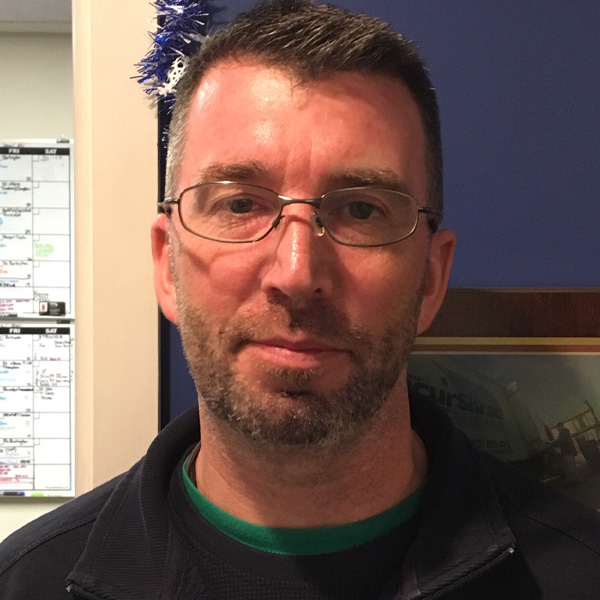 Lead Driver/Security Professional
SecurShred Associate since 2004, Brian is a proud father, a Big Red Sox Fan, Riding Mountain Bikes, Avid Skier and a strong passion for Sammy Hagar, Margaritas and long walks on the beach. He is our lead driver as well as the longest tenured driver.

SecurShred Associate since 2006, Bill's charisma keeps things light around the shop. With family roots in the VT dairy industry, the SecurShred bins aren't the only things Bill has been known to tip…2013 & 2017 Fantasy Football Champion!

SecurShred Associate since 2006, His knack for good conversation and ability to pick-up new skills on the fly has made him a valuable addition to the team.
Fantasy Football Champion 2020.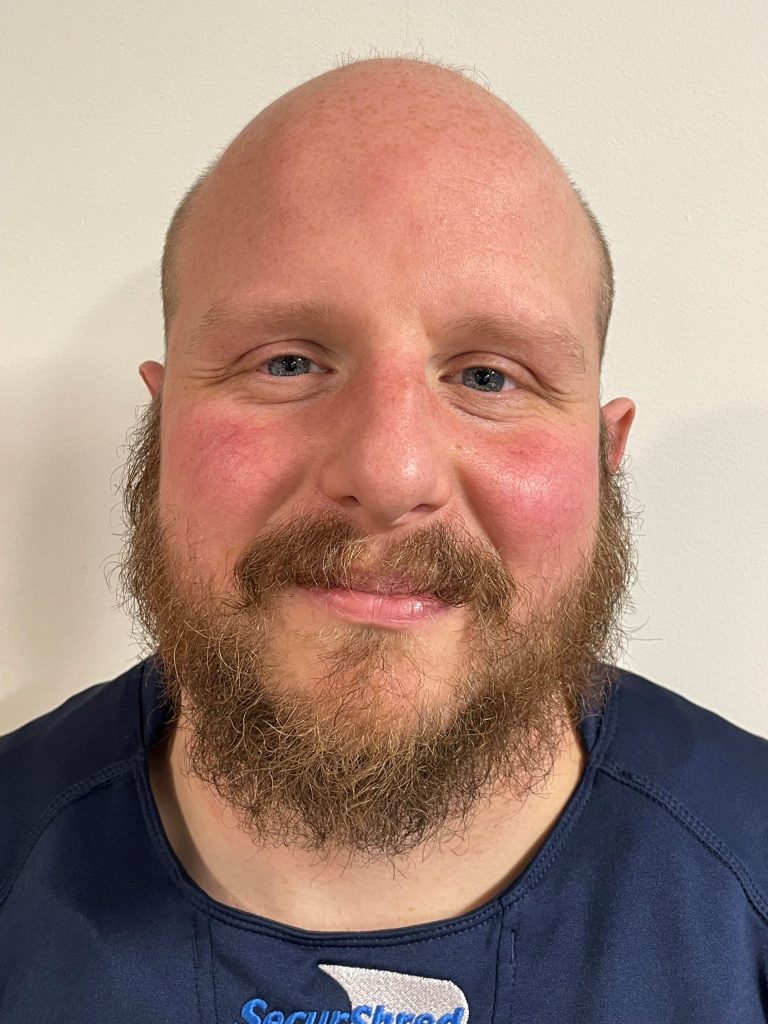 SecurShred Associate since 2021.
Born and raised in Burlington, VT.  Plenty of driving and warehouse experience.  Looking forward to providing superb customer service for SecurShred.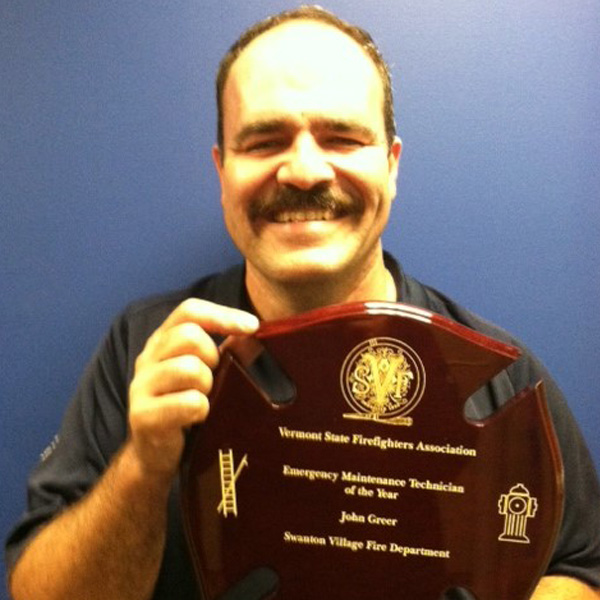 SecurShred Associate since 2012; John, in 2014, was awarded "Maintenance Officer of the Year" at the 125th Annual Vermont State Firefighters Association. When not at SecurShred, John can be found at the Swanton Village Fire Department. Congrats to John for this accomplishment.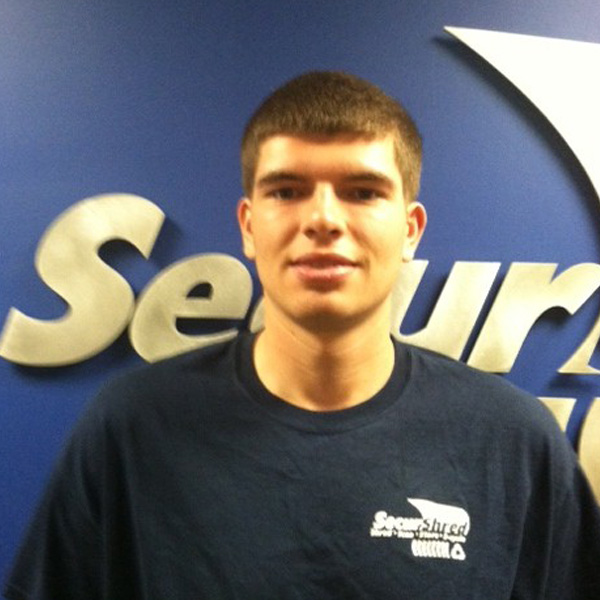 SecurShred Associate since 2014; Dylan, like his father, has a passion for fishing. If you see the SecurShred truck near a fishing pond, it is probably break time for Dylan, so, walk softly.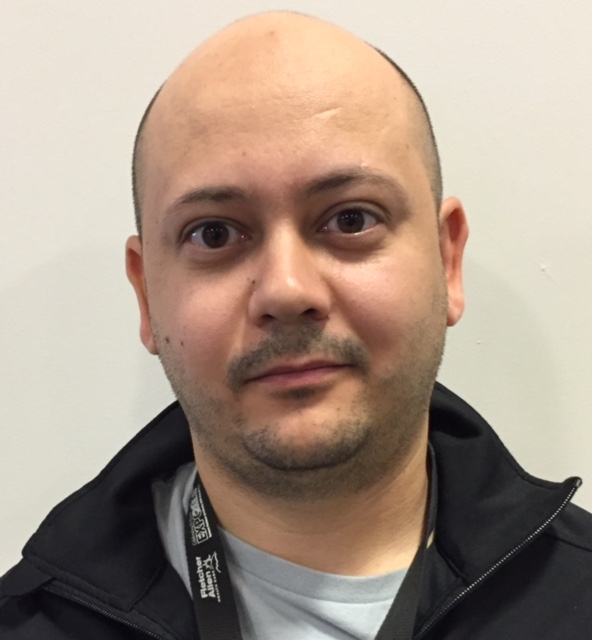 SecurShred Associate since 2016, Dejan loves to fish and kick back with family at the local watering hole. Sometimes fish are not the only thing they catch as they nod off next to the river with fishing pole in hand.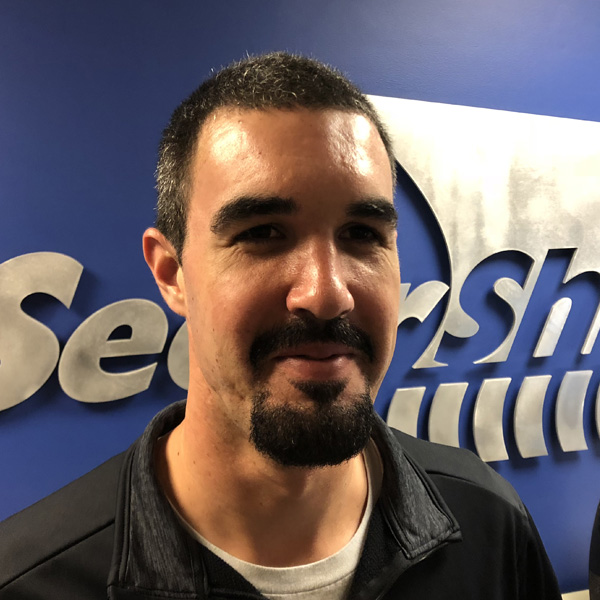 SecurShred Associate since 2018, reigns in Hinsdale, NH and is the Commander In Chief for the Brattleboro Hub. Look closely as he doesn't stand still often.
SecurShred Associate since 2020; When not shredding paper he is shredding his guitar as the lead guitarist a heavy metal band. Any head banging may be the result of the shredding truck or new songs inspired while working.

SecurShred Hall of Fame 2018
Known for his big smile and big heart, Dan was our lead man for warehouse operations at our plant in So. Burlington, VT.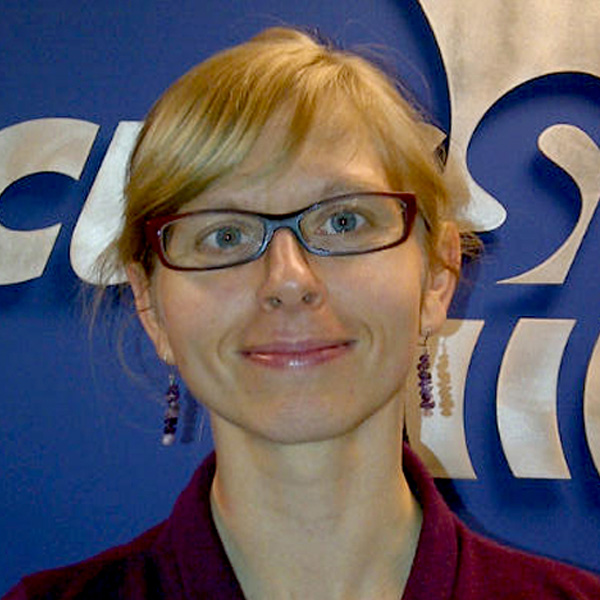 scan Director & operations
SecurShred Associate since 2008, Managing our SecurScan document imaging service bureau with European-tuned precision, Magda continues to impress us with her ability to tackle and solve the seemingly impossible.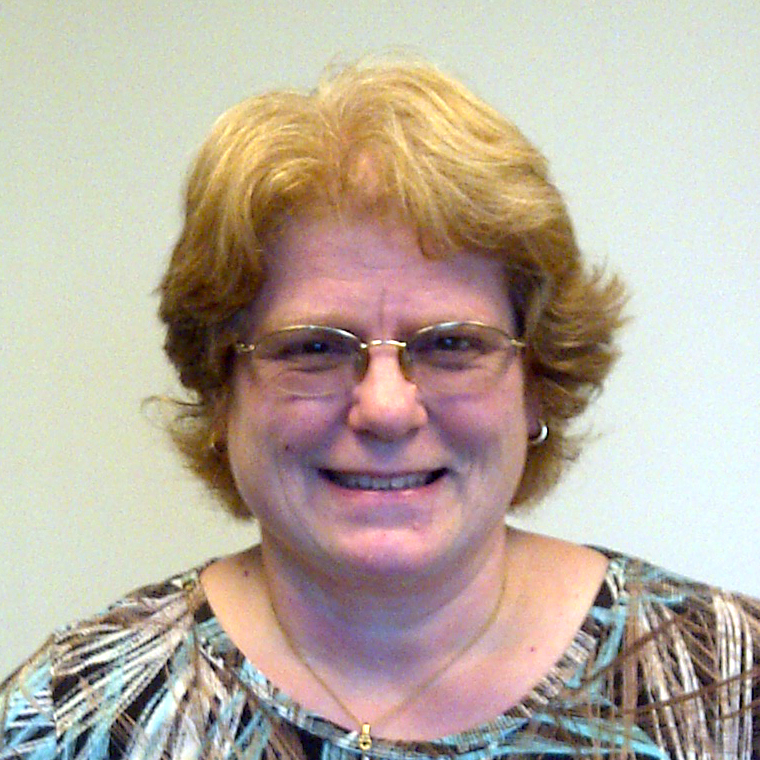 Service Bureau Technician
SecurShred Associate since 2011, Born and Raised in the State of Vermont, A grandmother who appreciates the needs for date nights! When not watching the grand kids, she is working away in the kitchen making sweets for everyone at the scanning department. You may see the small bucket of maple syrup, she never leaves home without it.
Service Bureau Production Manager
SecurShred associate since 2015, Jordan returns for his second tour of duty. Prepping Paper and dodging paper cuts was more exciting than he thought and it is great to have him back. Coming back to SecurShred was like bowling a 300. On his SpareTime, Jordan has his Craft Beer tour card and his ventures throughout the state of Vermont finding the best VT Brewed Beer.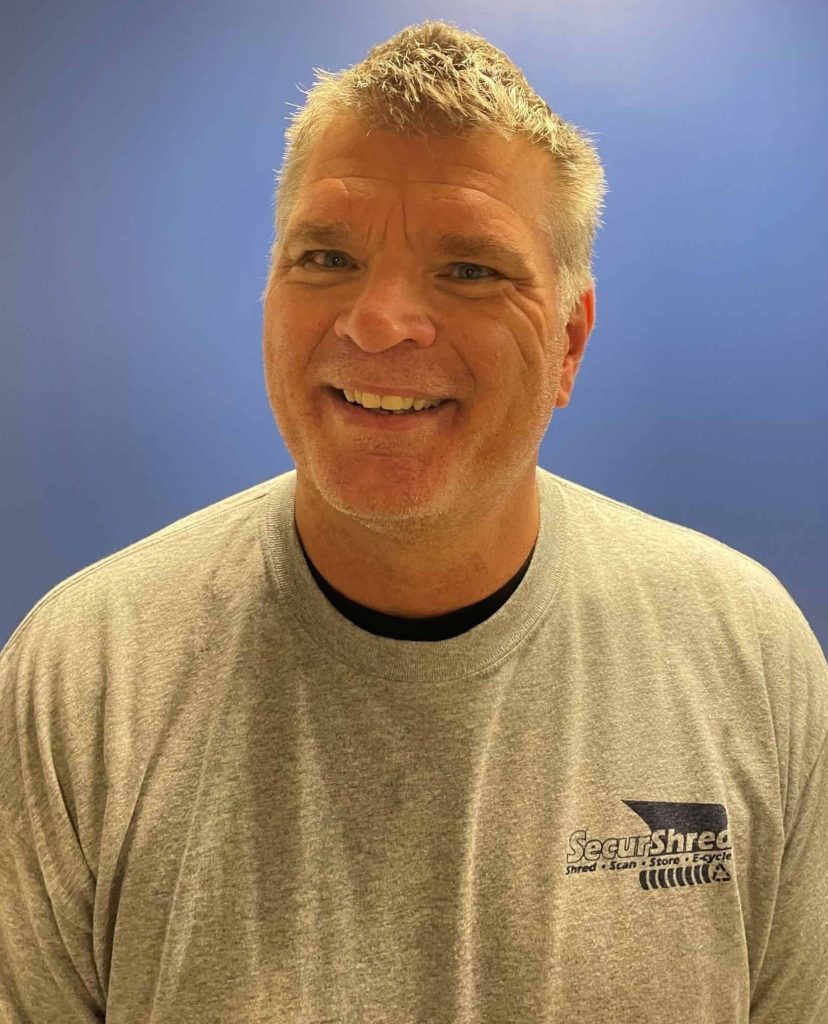 Roger is a Winooski native and Patriots fan.  At home, he is the parks & rec director and fire keeper/tender at his fire pit.